Welcome to the Washington State COVID-19 Vaccination Sign Up System.
Sign up here for an appointment at your local health department or other health system partner.
State COVID-19 Assistance Hotline:
Dial 1-800-525-0127, then press # for English or 7 for Spanish.
• 6 a.m. to 10 p.m. Monday
• 6 a.m. to 6 p.m. Tuesday through Sunday, and observed state holidays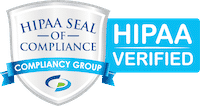 © 2021 ClinicWizard, Inc. All rights reserved.